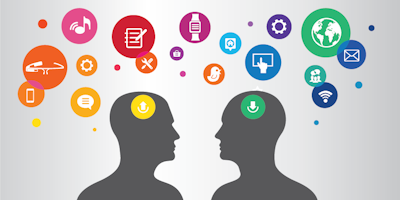 Once again, MITEF-NYC is presenting a thought-leading event on one of the most clearly "user-centered" aspects of User-Centered Media --
Wearables 2.0
! (we have covered wearables for over a decade).
This 9/29 evening panel features Academy Award-winner Ken Perlin (NYU) along with other panelists, moderated by Dan Rosenbaum, Publisher of Wearable Tech Insider.
From the event description:
What seems certain is that as wearable technology evolves in the next five years, it will affect our lives in ways we can only imagine -- changing our ideas of wellness and medical treatment, how we work, experience entertainment, shop, and what we wear. With trillions of new sensors coming on line each year, and with more than 3 billion people connected to the Internet, and those who have access to it will also become increasingly "aware" of the wearables themselves, the people wearing them and the environment in which they live.
How will this play out? How do we keep data safe while also staying on the bleeding edge of technology?
Join us for a stimulating event!